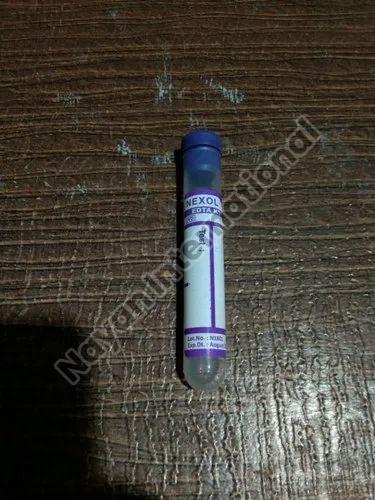 When the word "laboratory" is used, a test tube immediately comes to mind, doesn't it? The idea of chemical or microbiological labs, as well as sample-collecting facilities. It has come to be associated with test tubes. How much do you understand about test tubes, though? Today, let's learn more about the test tube produced by the Ria test tube manufacturer.
What Are Test Tubes
A test tube is just a piece of glass or plastic tubing with its substance sealing off one end. The majority of test tubes used in laboratories nowadays are made of glass. The pathological labs sometimes employ sterile, transparent plastic test tubes.
The open side of a test tube is kept up top, while the closed end is retained at the bottom. Test tubes are used to store some quantity of liquid or powdered substance. They are kept in laboratories on specialized test tube racks, which enable the tubes to stand upright. This lessens some unintentional jolting.
Test Tube Uses
The material within glass test tubes is heated in this manner. They are an excellent container for heating small quantities of materials since they are quite thin but reasonably sturdy. Because of this, glass test tubes nearly always have rounded bottoms and are often employed in chemical labs.
Some test tubes produced by the Ria test tube manufacturer may also be referred to as "culture tubes" or "sample tubes" depending on their intended use. The term "culture tube" refers to the transparent plastic test tubes that are used in microbiology and other bioscience laboratories.
To store a variety of microscopic living organisms, such as bacteria, fungi, plant seedlings, etc. When growing microorganisms, culture tubes are maintained horizontally rather than vertically to maximize the surface area.
Body fluids including blood and urine are collected and stored in sterile, transparent plastic tubes in pathology and medical labs. mostly blood. Their interiors, appropriately referred to as "sample tubes," are empty before usage and sealed with lids to prevent any form of the creature from growing within.
Materials Used to Make Test Tubes
The glass test tube is the most popular type of test tube. It is used in chemistry and biology laboratories at schools, colleges, and research facilities. Also, all over the world as well as in some medical and pharmaceutical labs for heating purposes.
To endure high temperatures, they can also be manufactured from fused quartz in addition to borosilicate glass. It is the material that is used most frequently.
The rationale behind utilizing glass test tubes is quite straightforward. One of the world's most inert substances is glass, particularly borosilicate glass, which only reacts with heat when melted.
Additionally, they have a pretty high melting point, which makes them a fantastic choice for boiling a variety of liquids. It includes sulfuric acid and water. Glass test tubes often feature a flared top for simple pouring and a rounded bottom for simple heating.
Bottom Line
As we've already said, test tubes have undoubtedly come to symbolize laboratories. There are always going to be test tubes in any photograph of a chemical or bioscience lab. The majority of the chemical experiments you must master at the school level are performed mostly in test tubes.